Neill Hogg Award for Innovation Excellence
The Neill Hogg Award for Innovation Excellence serves to promote and celebrates the outstanding work being undertaken and delivered by individuals and teams working in the public sector using Infor products and services.

Recognition is given each year at the Infor Public Sector User Forum Conference with the awarding of one award to an individual or team.  It is an expectation that the winner will make a presentation on their award winning project at the upcoming conference.

Nominations close Friday 14 July 2023
Winner will receive $5,000 towards Infor Consulting
Email Submission: awards@ipsuforum.com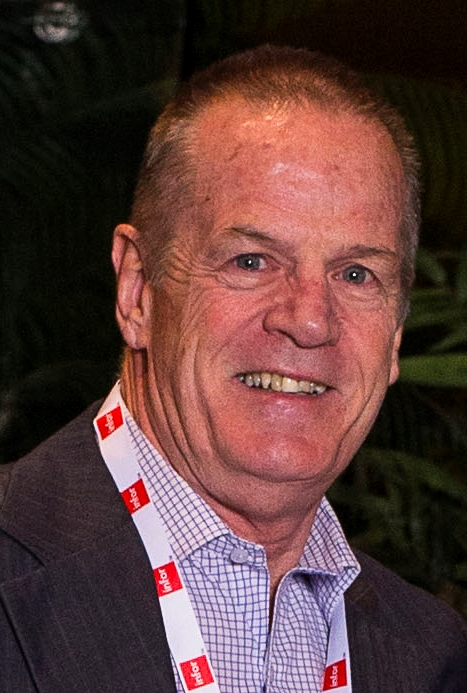 This award honours the memory of Neill Hogg, Senior Business Consultant at Infor who sadly passed away from cancer in 2017. For many customers, Neill was the face of Pathway that they first met when he "demo'd" the product and then continued to be supported by Neill through his involvement with Special Interest Groups, the User Forum and direct consultancy. Neill had a passion for his role, professionalism, commitment and unwavering support for the Infor Public Sector Products. This award is a true reflection of the characteristics that Neill displayed and recognises the service he provided.
---
Award Criteria
The project / initiative being nominated must involve the use of Infor products or services and should demonstrate new ways of leading, facilitating, administering, controlling or ensuring a particular outcome is achieved.  It should make positive changes to processes or practices, demonstrate best practice, the pursuit of excellence in the delivery of a service to the community or a specified target market that is continued into the future.

Nominations may be made by organisations such as a Council or public utility, or a group of such organisations, if collaboration is involved.  Special Interest Groups (SIG) may also nominate.

Organisations may make more than one nomination in one year however any project / initiative cannot be renominated in subsequent years.  The nomination must be relevant, for example, project has recently been completed in the current or last financial year.

The User Forum Executive judge the Award based on the information submitted and the decision is final and no correspondence will be entered into in relation to the decision.

The winner/s will each receive a statuette and where an individual is awarded, the organisation they represent will also receive a replica of the statuette.   The winning organisation will receive a prize of $5,000 which is to be used towards Infor Consulting.  

Nominations must be received no later than 14 July 2023 and the winner will be expected to present their award winning project at the conference in the same year.

Information Required
As much information should be included in your submission as possible. Further information cannot be submitted at a later date. Try and include as much information as possible with your submission and below are some questions you could use, but your submission need not be limited to these questions alone.

How were Infor software or services were used to achieve the project / initiative objectives?
Was your project / initiative unique or have any defining features?
Why did you do it?
Who was involved?
What made the project / initiative effective, cost benefit?
Have you shared your project / initiative with other organisations and has it been used by any of these organisations?
Has the project / initiative been instrumental in progressing changes to Infor service delivery or influenced proposed software development?
Has the project / initiative had a positive impact on the organisation/s public image?
Any other information you believe would support the nomination.