Did you know that your registration to the conference is free if you want to share what you are doing with the user community? Why not consider being a presenter!

Showcase your achievements, what you are proud of and what others could learn from your journey. Get in touch with our ANZ Pathway SIG Coordinator or our IPS SIG Coordinator and let them know you are interested.

Agenda will be available shortly
Program Highlights

Keynote Speaker / Workshop – Bruce Sullivan
BE YOUR BEST YOU!
How to keep your sanity and get things done in ambiguous and rapidly changing times.
What a few of years it's been! No-one could have predicted the challenges we have all faced, and [hopefully] coped with, over the last three years.
Our ways of working have changed. The impact of this new, ambiguous world is significant. The future direction of work and life as we know it know will continue its revolutionary, and unprecedented, journey. As a result, people everywhere are finding their usual passion and enthusiasm for their work has, at times, turned to cynicism, frustration and even hopelessness as they learn to live with this constant uncertainty and the ever-increasing expectations from ALL areas of work and life. This takes a toll on even the most positive and resilient of individuals.
How do you continue to focus on the core business of delivering the best possible outcome for those you serve inside and outside of your Local Government?
How do you be the best you can be despite the ambiguity?
How do you use principles, language and strategies that unite – not divide – teams and generations?
How do you keep your attitude, energy, and resilience strong enough to maximise individual and collective wellbeing and effectiveness?
How do you manage all of this well at work and at home?
Drawing on 40 years practical experience Bruce will deliver an informative, challenging and entertaining presentation with proven, practical and easy to use strategies that will immediately build your tolerance for ambiguity, decrease your stress, and help you stay focused and energised to keep your sanity and increase your effectiveness now and into the future!
Keynote Speaker – James Castrission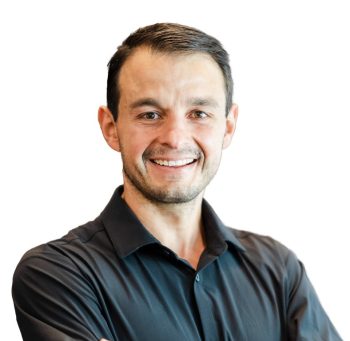 James is constantly pushing the boundaries of human endurance. On the 26 January 2012, he made history by completing the longest unsupported polar expedition of all time, alongside his best mate, Jonesy.
In 100 years of polar exploration no-one had EVER walked from the edge of Antarctica to the South Pole and back without assistance. Many had tried, none had succeeded. After 89 gruelling days they made it back to the coast after having skied 2275km with everything they needed to survive in the harshest environment on Earth. Four years earlier they Crossed the Ditch – paddling 3318km without assistance across the Tasman Sea for another world first taggering upon the shores of New Zealand, the
adventurers were sunburnt, bearded, underweight, and physically and mentally wasted…but most of all happy to be alive. In his presentation, James will share some of the lessons learnt from the most hostile environments on earth and what we can take from these.
Conference Dinner – "Blast to the Past"
Join us in the QT Ballroom for a "Blast to the Past" evening of Rock n Roll fun with Living in the 70's band performing all the best hits from the 70s and 80s.  The 70s and 80s were a time of disco, funk and new wave music, as well as bright colours and bold fashion, and many of us grew up during this time have fond memories of the music that defined our youth.  To get into the spirit of the theme come dressed in your favourite 70s/80s inspired outfits and there will be prizes for the best dressed.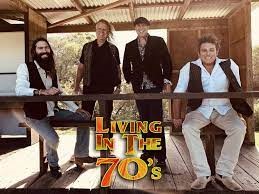 Agenda is coming soon!!